Welcome to our Home Page
We're a Full Service Off-Grid Contracting Business specializing in Off-Grid Related Utility's
Water-Solar-Electrical-Propane-Septic-Wind
Site Prep & Clearing
Grading-Excavation-Graveling & Concrete

Please check out our Services Page where you can get
get an Idea of what we do from past jobs we've completed.

Okay Look - No Problem - We Got This !
Water - Solar - Wind - Gas
Off-Grid Systems
Grading - Excavating - Equipment
Hauling & Material
Rock - Sand - Gravel
We know most off-grid home owners would love to have this kind of self sustaining energy and utility setup but for  most of us it's not really needed unless your trying to run a 3000 sqft. home with a HVAC system some where like Phoenix or Bullhead in the middle of summer or a business consuming loads of wattage everyday.

Most off-grid homes can do very well on a 8000 watt system if properly designed without spending an arm or a leg. And can be very reliable if you stay with proven company's that have been around for a while.
Remember that old quote from Benjamin Franklin:
 "The bitterness of poor quality remains long after the sweetness of low price is forgotten"

Solar components have come along ways in the last 30 years, Batteries are still batteries though be it Lead acid, Glass mat or Lithium your still going to need multiple ways to recharge those Batteries so you can invert DC to AC.
Even if you have to modify that old bicycle into a 300 Watt Generator when those hard times so you can charge your phone and get some exercise at the same time.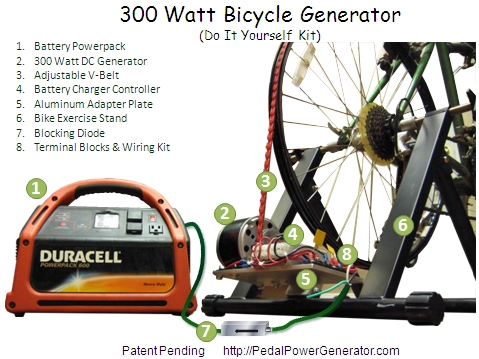 So Which One Would You Rather Use ?
Call: 1-800-719-3268
For a Free Estimate or if you have any questions

Serving Northern Arizona and most surrounding County's and City's, Mohave County, Yavapai County, Coconino County and most surrounding areas, Kingman, Golden Valley, Valle Vista, Hackberry, Valintine, Truxton, Peach Spring's, Seligman, Ashfork, Williams, Flagstaff,Chino Valley, Prescott Valley, Cottonwood,Camp Verde,Sedona,Bullhead City,Lake Havasu City,Payson, Sun City West, Surprise Az.