www.dtrdirtworks.com
1-800-719-3268 ex:800
Off Grid Services
Call Us for a Free Estimate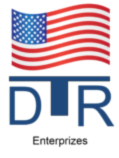 We Offer a Diverse Array of Services.

: We Haul Water up to 5000 gal. per load :
: We Haul Rock - Sand - Gravel up to 20 tons per load :
: Grading - Trenching - Excavation :
: Under Ground Utility's - Water - Electrical - Septic :
: Solar & Wind Foundations & Systems :
: Flatbed Trucking & Equipment Repair Services :
: Diagnostics - ECM - Electrical - Hydraulics - A/C :
: Fabrication - Welding :


5000 gal. Water Truck With the Door Open While Laying it Down
This Old Girl is a 91 Pete 378 with a 34″ Bridger End Dump w/Sliding Tandems so she is Legal at 20 tons.
Our Case 310 Crawler Backhoe Loader Working on the Leach Line Trench to a Septic System
You Got It We Can Haul It !
This Solar Array is 6ea. 330 Watt Panels in Series/Parallel Totaling 1940 Watts w/Midnight Solar Breaker Box & Blue Surge Lightning Suppressor. 2 Legs Producing 123vdc and a FlexMax 80 amp Charge Controller Handling a 48vdc System.


This Baby Charges a 48vdc System to a 100% Full Charge in a little under 3 Hours on a Good Day !


And She's Rated to withstand up to 90 mph Winds !


When you Invest in Solar Panels Like These the Last Thing you Want is a Twisted Up Mess Laying on the Ground !
Here's a 5000 gal. Water Tank we Installed to Supply the House with a 2" Manifold to a 1'1/4" PVC Line run 200' Insulated and at 3' under to protect against Freezing.
The Tank is Perched on Top of 8" Pad with a Layer of Pea Gravel for Protection !
We've Experienced Temperatures Down To 14 deg. with No Problems so Far !